Craneal Osteopathy Techniques
Thanks to cranial osteopathy, several pathologies such as headaches, dizziness, eye problems, ear problems, temporomandibular disorders, sinusitis and rhinitis can be treated, among others...
Associated with orthodontic treatment, osteopathic craneal treatment allows for effective treatment of temporomandibular joint pain, as it shows to be effective in the treatment of dental occlusion disorders such as mandibular prognathism and retrognancy.
A patient with occlusal problems also presents an associated postural disorder. The physiotherapy and osteopathic treatments act on the occlusion and possible swallowing disorders, which can be present.
In addition, it does not only improves the motility and mobility relationship of cranial bones, but also indirectly influences brain relationships. So, that a work on the "key joint" of the skull - Spheno-Occipital
Sincondrosis -
intervenes modifying the hormonal levels of the pituitary gland, neuroendocrine relation, contributing to reharmonize the organism. In addition, it has demonstrated excellent results in emotional problems. In this aspect, cranial therapy is excellent, since it directly affects the somatic-emotional system, helping the individual to relieve from feelings of repression, anger, frustration, among others that may be hindering their recovery. The Cranial Therapy returns the body to a physiological optimization, leaving it fully prepared for self-healing whenever necessary.
Cranial Osteopathy is indicated for:
➟ Headaches and migraines
➟
Dizziness
➟ Facial neuralgia
➟ Temporomandibular joint (TMJ) dysfunctions
➟ Ear problems
➟
Chronic vertebral pain
➟ Stress-Related Problems
➟ Chronic fatigue
➟ Fibromialgia
➟ Regulation of the Autonomic Nervous System
Powered by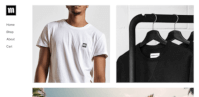 Crie o seu próprio site exclusivo com modelos personalizáveis.