HERNIATED DISC CAUSES AND TREATMENT
Spinal discs play a crucial role in the lower back, serving as shock absorbers between the vertebrae, supporting the upper body, and allowing a wide range of movement in all directions. If a disc herniates and leaks some of its inner material, though, the disc can quickly go from easing daily life to aggravating a nerve, triggering back pain and possibly pain and nerve symptoms down the leg or arm, depending on its location. Disc herniation symptoms usually start for no apparent reason. Or they may occur when a person lifts something heavy and/or twists the lower back, motions that put added stress on the discs. Lumbar herniated discs are a widespread medical problem, most often affecting people age 35 to 50.

On the other hand, many people experience no symptoms from a herniated disk. Most people who have a herniated disk don't need surgery to correct the problem.

CAUSES
Due to aging and general wear and tear, the discs lose some of the fluid that makes them pliable and spongy. As a result, the discs tend to become flatter and harder. This process—known as disc degeneration—starts fairly early in life, often showing up in imaging tests in early adulthood. When pressure or stress is placed on the spine, the disc's outer ring may bulge, crack, or tear. If this occurs in the lower back (the lumbar spine), the disc protrusion may push against the nearby spinal nerve root. Or the inflammatory material from the interior may irritate the nerve. The result is shooting pains into the buttock and down the leg.

SINTOMAS
Common symptoms are located pain in the area of the injured disc. Other syptoms include:
➟ Localized pain
➟ Irradiated pain acording to the location o the herniated disc
➟ Numbness and tingling
➟ Loss of strength
➟ urinary incontinence

HERNIATED DISC TREATMENT
Although pain associated with sciatica can be severe, the majority of cases resolve with conservative care within a couple of weeks. This may include:
➟ Medication/pain management
➟ Massage therapy
➟ Spinal manipulation/adjustment
➟ Strengthening/stretching exercises
➟ Physiotherapy exercises for postural correction

Make your appointment!

​
Contact
913599175
​geral@jorgemassano.pt
Copyright © 2017
Jorge Massano Rodrigues - Fisioterapia Unipessoal LDA
Powered by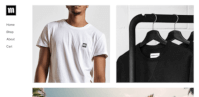 Crie o seu próprio site exclusivo com modelos personalizáveis.