JOINT INJURIES
TRAUMATIC INJURIES
Joint injuries are common in athletes of various sports. Biomechanics and joint functionality involve the interaction of a variety of structures, ranging from bones, ligaments, menisci and tendons to specific components of the extracellular matrix that ensure shock absorption and balance of stress forces. This complex joint system, if in a good functional state, provides the athlete with the necessary conditions to obtain a maximum performance. However, minimal alterations, ranging from history of progressive injury, or microtraumas to overuse can trigger major problems in the practice of sports gestures.

CHRONIC AND DEGENERATIVE INJURY
Nowadays, the more or less rooted concept that for joint injuries there are no therapeutic responses and that the best is to bear the pain is outdated. There is no therapy that can cure or reverse a degenerative joint, however, it is possible in the early stages to decrease joint pain and stiffness, improve the patient's movements and functional capacity, thus providing a better quality of life. The therapeutic protocol should be adapted to each particular case, depending on the severity of the situation, the number of joints affected, the nature of the symptoms, age, occupation and daily activities. There is evidence that Glucosamine Sulfate and Chondroitin prevent and do not allow the disease to evolve, so its use is therefore recommended.

CLINICAL TREATMENT
Treatment of degenerative joint problems is not symptomatic, with the main objective being pain relief, restoring joint function and preventing disability or progression of the disease. It should be noted that the disease is not synonymous with aging and is related to functional capacity, and the therapeutic intervention will bring an increase in quality of life.

TECHNIQUES USED
➟ Traction (intermittent and pain-free of the therapist).
➟ Therapy to reduce pain and stiffness
➟ Cryotherapy helps reduce inflammation and often associated intra-articular effusion
➟ Massage
➟ Passive joint mobilizations
➟ Traction and pumping techniques
Funcion Functional ligatures
➟ Kinesio taping

The practice of exercise should be stimulated and guided by a qualified professional.
Guidance regarding the ergonomics of domestic and / or professional work. The Therapist should advise the patient on how to protect the joint / joints in their daily lives.



Contact
913599175
​geral@jorgemassano.pt
Copyright © 2017
Jorge Massano Rodrigues - Fisioterapia Unipessoal LDA
Powered by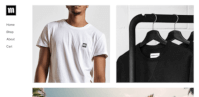 Crie o seu próprio site exclusivo com modelos personalizáveis.