MUSCLE PAIN
Sore muscles and muscle aches are a common symptom post-exercise. However, when you hear reports of muscle spasms, muscle strain, pulled muscle, or a torn muscle then there has been a significant muscle injury. Muscle pain - no matter how you describe it - "pulled muscle", "muscle strain", "muscle injury" or "torn muscle" the end result is muscle injury, potentially resulting in muscle spasms, pain, weakness and reduced muscle performance.
Muscle Strain Symptoms?
You can suspect a muscle strain or injury if you experience: muscle tightness bruising weakness inability to fully stretch your injured muscle.
Muscle Strain Treatment Muscle pain can be caused by any muscle strain, injury or tear. The most common are the high speed and load muscles such as your hamstrings, thigh (quadriceps), calf, back and biceps. Muscle tears can range from a mild strain (grade one), moderate strain (grade two) to a severe strain or complete rupture (grade three). Treatment options vary depending on the severity of your strain or tear. Until you've been accurately diagnosed, use the following guidelines:
Ice and a compression bandage
Elevate the region if it is swollen
If it's painful to walk you should be using crutches
Reduce your training to a level where you feel no pain.
Seek the advice of your Physiotherapist or Massage Therapist.
When to Seek Physiotherapy Treatment?
​Returning to sport can be easy or complicated depending on the muscle affected. Some muscle tears such as hamstrings are notoriously difficult to get right. That's when it is very important to seek professional assistance. Physiotherapy treatment and management may include:
➟
assessment of your muscle function
➟
core stability and biomechanics to avoid injury recurrence
➟
sports massage to ensure that any scar tissue doesn't clump
➟
muscle rehabilitation program that incorporates components of strength, endurance, flexibility and speed
➟
neural tissue dynamics assessment to ensure that no nerve tissue has become entrapped in the scar tissue
➟
application of a heat retainer to the area when you return to sport
➟
application ice therapy after any training sessions
Contact
913599175
​geral@jorgemassano.pt
Copyright © 2017
Jorge Massano Rodrigues - Fisioterapia Unipessoal LDA
Powered by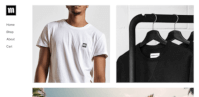 Crie o seu próprio site exclusivo com modelos personalizáveis.