Osteopathic Manipulation Techniques
Osteopathic Manipulation Techniques are a set of techniques and procedures that the physiotherapist uses to treat neuromusculoskeletal dysfunction. Among the various techniques of manipulative osteopathy are mobilizations and manipulations of joints, neural mobilizations and soft tissues such as fascia and muscles and pumping techniques, among others... These techniques are prescribed individually, according to the clinical findings of a detailed evaluation of the patient.
These techniques are quick and effective, and are indicated for musculoskeletal problems such as:
➟ Chronic pain
➟ Hypomobil
joint
➟
Cervical pain
➟ Low back pain
➟
Torticollis
➟ Sprains
➟ Pain in body segments
➟
Referred visceral pain
There is not always a correlation between the segment with osteopathic dysfunction and the location of pain. Often the painful area is due to a hypermobile segment (excess joint mobility), which compensates for a hypomobile joint (hypomobility). This Hipomobility can be located above or below the simptomatic region. The treatment of the hypomobile areas of joint restraint, allows to diminish the hypermobile compensations, reducing the irritation and inflammation of that same region, allowing the decrease or disappearance of painful symptoms.
Do not expect the pain to go away over time. Make your appointment now!
Powered by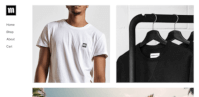 Crie o seu próprio site exclusivo com modelos personalizáveis.