PHYSIOTHERAPY | MANUAL ORTHOPAEDIC THERAPY
The physiotherapist uses his hands as the main tool, as the name of the specialty shows us, being those the tools of performing the tests and maneuvers included in the physical examination and treatment. Through a careful evaluation, the professional will arrive at a precise diagnosis, being able to trace an effective method of treatment according to the clinical findings, also leading to a probable prognosis.

Among the techniques used we can mention Rolfing, Cyriax, Osteopathy, Maitland, McKenzie, Mulligan, Crocheting, Neural Mobilization, Stabilization, Manipulation, Mobilization, Segmental Therapy, Exercise Therapy and many more...

Through Manual Therapy assessment we will act directly on the cause of the problem and not on the symptoms, which will be the consequence of a probable neuro-musculoskeletal dysfunction. Therefore, the manual therapist has qualified training, being expert on how to perform the diagnosis and treatment of orthopedic dysfunctions in general.

Powered by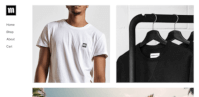 Crie o seu próprio site exclusivo com modelos personalizáveis.