SYMPTOMS AND CAUSES OF TENDINOPATHY
Tendinopathy causes pain due to "inflammation" of tendons. For most people, pain only occurs when they move. For others, however, the pain is constant, occuring at rest and can affect their sleep. In most people, affects the dominant side of shoulder, elbow, thigh, leg or foot tendons.

WHAT CAUSES TENDINOPATHY?
The pain is thought to be due to an injury, or several tiny injuries, to one or more tendons. An injury can cause a tiny tear to a tendon, leading to inflammation and scarring of the tendon. Injuries are usually caused by overuse of muscles in repeated actions.

TENNIS ELBOW SYMPTOMS
Sometimes pains can be refered distaly in the same segment. For some people, may be dificult to move the proximal joints. Others may notice a stiffness in the affected joint and muscles. Other general symptoms may include:
➟ Tenderness
➟ Soreness in the muscles
➟ Increased pain when contracting or streching muscles
If the condition is left untreated, loss of motion and function with tissue degeneration may develop.

TENNIS ELBOW TREATMENT
Most symptoms improve over time just by stopping activities that bring on the symptoms. Generally, rest and icing the area for approximately 15 minutes twice a day will help decrease pain and reduce the inflamatory process. If these measures do not help alleviate the symptoms, physical therapy may be required to increase flexibility and strengthen the tendons. In some cases, a functional or kinesio taping must be applied.

​Don't suffer with pain any longer. Make your appointment!
Contact
913599175
​geral@jorgemassano.pt
Copyright © 2017
Jorge Massano Rodrigues - Fisioterapia Unipessoal LDA
Powered by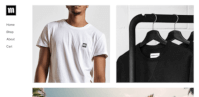 Crie o seu próprio site exclusivo com modelos personalizáveis.