CURRICULUM
Professional Activities
Sporting Clube de Portugal
2bFit Club, Montijo
Clinical Educator - Collge of Health of the Polytechnic Institute of Setúbal and Erasmus Students
Orthopedic Clinic of Algodeia, Setúbal.
"D.A.R. Social Cooperative", Sobreda - Almada.
Education
Applied Kinesiology
Osteoform - Neural Mobilization in Osteopathic Clinical Practice
Madrid School of Osteopathy, Pontifical University of Salamanca - Master Osteopathic Techniques of the Musculoskeletal System
Lisbon Center of Osteopathy - Acupuncture in neuromusculoskeletal dysfunction
College of Health of the Polytechnic Institute of Setúbal - Degree in Physiotherapy
Sport's Manual Physiotherapy - Bwizer
Kinesio Taping International Association (KTAI) - Kinesio Taping
CEFitness - Personal Training
Australian Institute of Physiotherapy and Pilates (APPI). Pilates Clinical Matwork
Powered by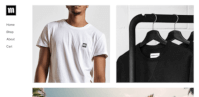 Crie o seu próprio site exclusivo com modelos personalizáveis.