TORCICOLO: CAUSAS E TRATAMENTO
TORTICOLIS
The torticollis is manifested by stiffness of some of the muscles of the neck, causing acute pain mainly in the movements of rotation and inclination of the head. This pain often extends to the upper shoulders or even along the spine. Usualy chronic pain develops from repeated acute crisis that have not been properly treated.
CAUSES
Being a long time at the computer or writing for a long time will often favor the occurrence of torticollis and especially pain in the upper shoulders (especially trapezius muscle).
Bad sleep, abrupt changes in temperature, poor posture, deviations of the spine, muscular diseases, excess muscular activity and sudden movements often cause the occurrence of torticollis.
Another less obvious cause is that the torticollis originates from suppressed emotions. There are situations in social life that do not allow us to express what we feel. Not expressing the sadness or felling irritated, for example, forces the contraction of the muscles of the neck, which will favor the occurrence of pain in that zone.
Most predisposed people are:
➟ People who are exposed to cold, wind and humidity and the large temperature differences
➟ People with bone problems
➟ People who sit or lie in incorrect postures
➟ People who choose to sleep with very large cushions or with multiple overlapping cushions
➟ People who make sudden movements
➟ People who maintain a sedentary lifestyle
➟ People who often suppress emotions
TREATMENT
In the acute fase all tension in the cervical (neck) and shoulder muscles should be relaxed and relieved in order to resolve muscle contraction and limitation of movement. In Chronic cases it is necessary to treat all conditions contributing to the torticolis. In this case, a treatment directed to the postural imbalances is necessary.
➟ Manual physical therapy
➟ Osteopathic manipulation
➟ Corrective postural exercises
➟ Stretching
➟ Visceral manipulation
➟ Local heat
➟ Craneal techniques
➟ N
utritional counseling
When the symptoms make themselves felt in a way, frequent and very intense. Normally if the pain does not pass in the period of 2 to 3 days it is advisable to carry out a treatment to avoid more serious injuries and possible evolution of the case.
Keep yourself active while avoiding sudden movements;
Practice a sport or physical activity to your liking. In addition to strengthening the body's defenses, it helps to channel the energy and stresses of everyday life, whether physical, psychic or physical;
Don't for the pain to disapear by itself, contact us and schedule an appointment today!
Contact
913599175
​geral@jorgemassano.pt
Copyright © 2017
Jorge Massano Rodrigues - Fisioterapia Unipessoal LDA
Powered by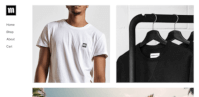 Crie o seu próprio site exclusivo com modelos personalizáveis.