VISCERAL TECHNIQUES
Osteopathic Visceral Techniques
Some functional imbalances of the visceral system find in osteopathy its solution. They are the case of disorders such as gastritis, hiatal hernia, intestinal discomfort, constipation, digestive disorders related to the gallbladder, menstrual disorders (dysmenorrhoea, intermenstrual syndrome and some other pathologies of the genital and digestive apparatus). It is also effective in patients who suffer from asthma, postpartum urinary incontinence, coccyx pain, and many more.

Visceral treatment may often be necessary to relief certain symptoms of the musculoskeletal system, since the visceral system often projects its suffering at the level of the body sometimes being considered musculoskeletal system pain (viscero-somatic reflexes).
Powered by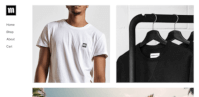 Crie o seu próprio site exclusivo com modelos personalizáveis.