SYMPTOMS AND TREATMENT OF NECK INJURY AND WHIPLASH
​Whiplash occurs when the neck is suddenly snapped back and forth in a forceful motion. Approximately 1 million people are treated for whiplash injuries each year. The most common cause of whiplash is an auto accident. The speed of the vehicles involved in the accident, however, may not directly relate to the intensity of the neck injury. Even if you are wearing a seat belt, an impact as slow as 5 miles per hour can produce enough force to cause whiplash.

WHIPLASH SYMPTOMS
Whiplash symptoms may present immediately after injury or develop several hours later, often intensifying within 24 to 48 hours. Most people will experience pain and stiffness in their neck and/or back, but other common symptoms may include:
➟ Headaches that start at the base of the skull
➟ Limited range of motion or pain when moving neck
➟ Sore shoulders, arms or jaw muscles
➟ Fatigue
➟ Memory problems or difficulty concentrating
➟ Depression

BLURRED VISION OR RINGING IN THE EARS
If you have been involved in an automobile accident and start to feel nauseous, excessively sleepy, dizzy or lose consciousness, seek medical help immediately as you may be suffering from a concussion, as well.
​
WHIPLASH TREATMENT
​Whiplash injuries can be difficult to diagnose because they rarely show up on x-rays. It's important to chose a therapis with expertise evaluating and treating patients who are experiencing whiplash symptoms due to auto accidents, sports injuries and other incidents.

Don't suffer with pain any longer. Make your appointment!
Contact
913599175
​geral@jorgemassano.pt
Copyright © 2017
Jorge Massano Rodrigues - Fisioterapia Unipessoal LDA
Powered by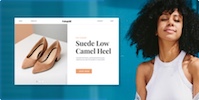 Crie o seu próprio site exclusivo com modelos personalizáveis.